Last updated on July 18th, 2020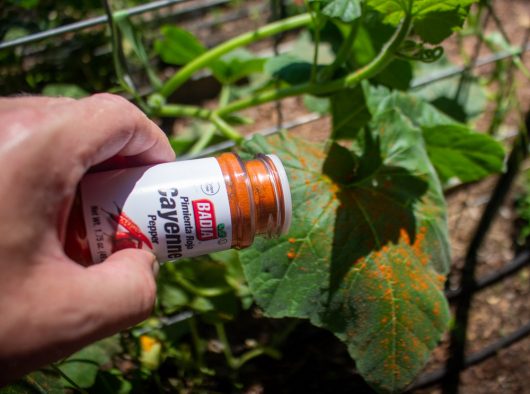 I'll get right to the point. About a month ago, Woody the Woodchuck discovered my (fenced in) Kitchen Garden. What a destructive brute! Broccoli? Gone. Brussels sprouts? Mostly gone. Woody also devoured several pole bean plants and a heartbreaking number of butternut squash leaves. How I put a stop to Woody's wicked ways: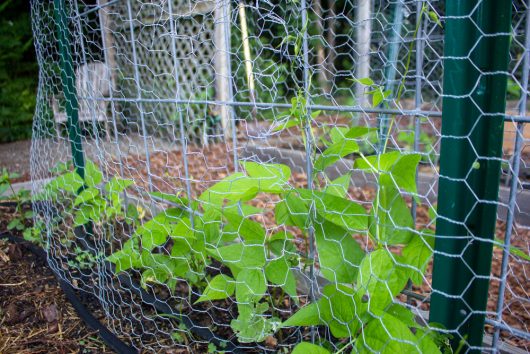 When a cage of chicken wire placed around the pole beans and butternut squash failed to stop Woody (he simply pulled the wire down), I ran to my local, high-end garden store. There, I purchased three expensive commercial repellents. Two of these were total duds.
Dud #1. This product did nothing at all. Two hours after spraying it on the butternut squash leaves, Woody ate the leaves.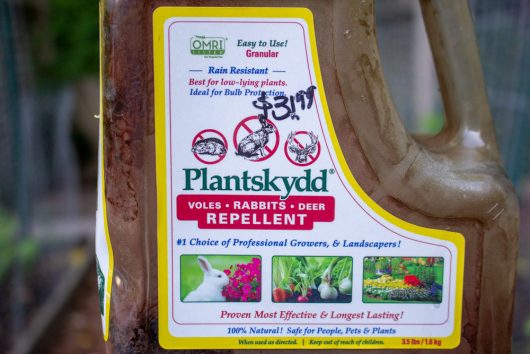 Dud #2. Although the label mentions only voles, rabbits, and deer, the salesperson assured me that it would, in fact, be effective against groundhogs. It wasn't. I poured $31.99 down the drain.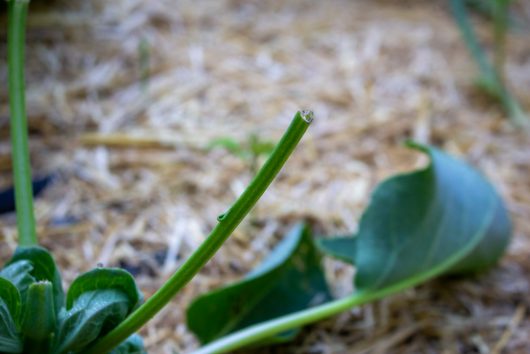 Now for some good news! Woody immediately stopped eating my plants when I applied the following:
Organic Blood Meal. A large bag of this smelly plant food set me back nearly $50.00. I applied it just one time, all around the perimeter of the garden. Woodchucks hate blood meal! (I hate it, too.)
Crushed, chopped garlic. I sprinkled the fragrant bits directly beneath and around the affected plants. Woodchucks can't bear the scent of garlic!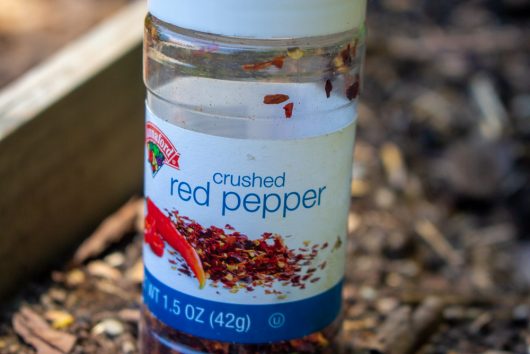 Crushed red pepper flakes. These I sprinkled on both soil and leaves. Woodchucks loathe hot pepper!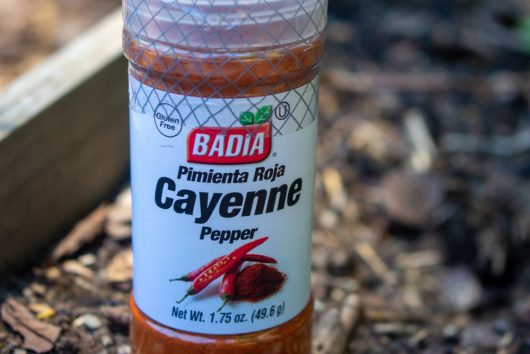 Ground cayenne pepper. I applied this in the same manner as for the red pepper flakes.  Easy-peasy.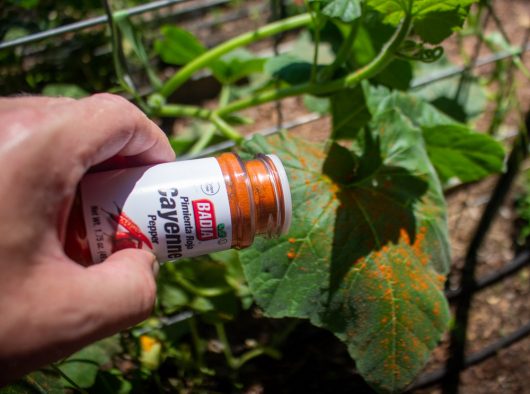 I applied the garlic/pepper flakes/cayenne on a daily basis for one week. Afterwards, I made daily applications of only cayenne pepper. Cayenne seems an effective repellent all by itself. The powder doesn't seem to harm the leaves. It just makes them look a little…orange.
Although one bed of broccoli is toast, the butternut squash and the pole beans are each making a miraculous recovery. They are growing with gusto now!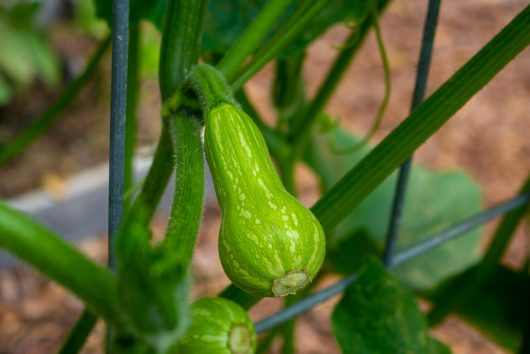 Check out the baby butternut squash. It is growing vertically on a cattle panel trellis.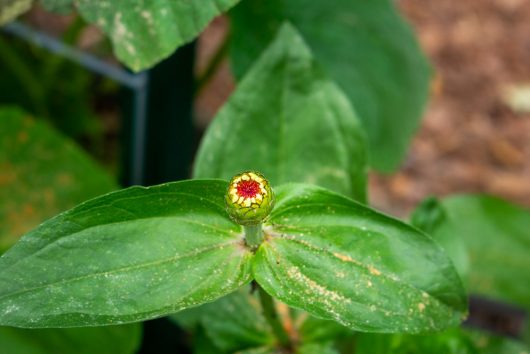 Also making a dramatic recovery are the zinnias. These had been munched to within 6 inches of their lives. As you can see, the leaves are sprinkled with cayenne pepper. Woody will receive a fiery-hot surprise if he takes another bite.
Woodchucks bothering your veggie or flower garden? Maybe what worked for me will work for you. At the very least, I'd give ground cayenne pepper a try. The cheapest brand will do!
Hungry for more? Get my email updates and subscribe to my YouTube channel.